PRODUCTS
GET TO KNOW OUR PRODUCTS
The reasons to choose Tarczyński
Which do you prefer: thin and dry kabanos, ideal for snacking, the popular frakfurters or maybe cold cuts? Whatever your choice, we are passionate about products offering top quality and a distinctive taste.
KABANOS
Probably the best meat snacks in the world
Dried to perfection, crispy and handy. They come in a wide range of flavours to cater to the most discerning palates. Invariably, you can relish tasting these unique snacks.
Check out kabanos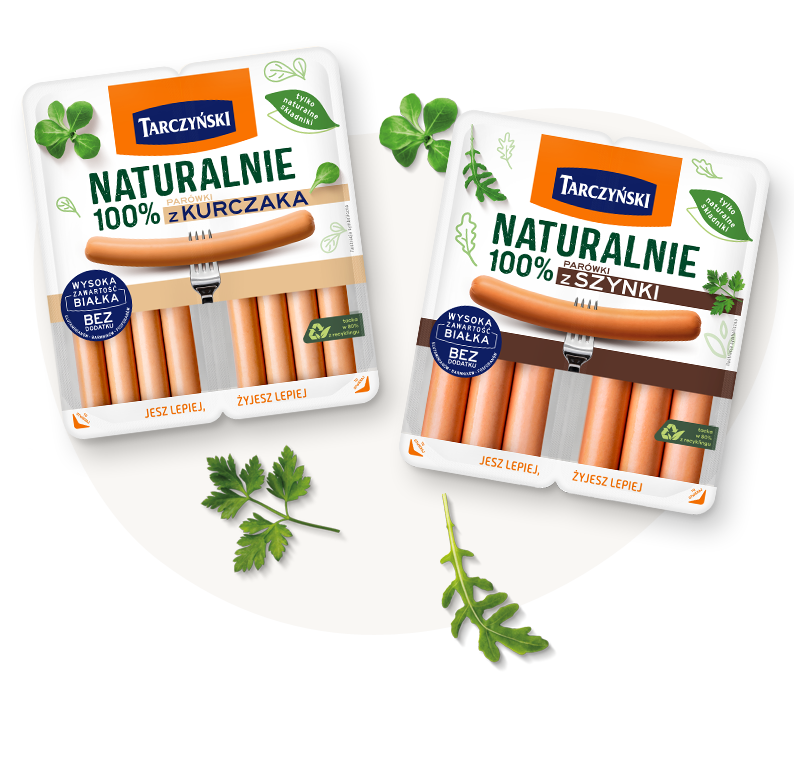 NATURALLY
Top quality meat without preservatives.
Tarczyński Naturally line stands for products with a very short list of ingredients, made from top quality meat without preservatives. The line has been designed for consumers who appreciate natural flavors. They want to enjoy them at any time, be it nutritious breakfasts or tasty evening snacks.
Check out naturally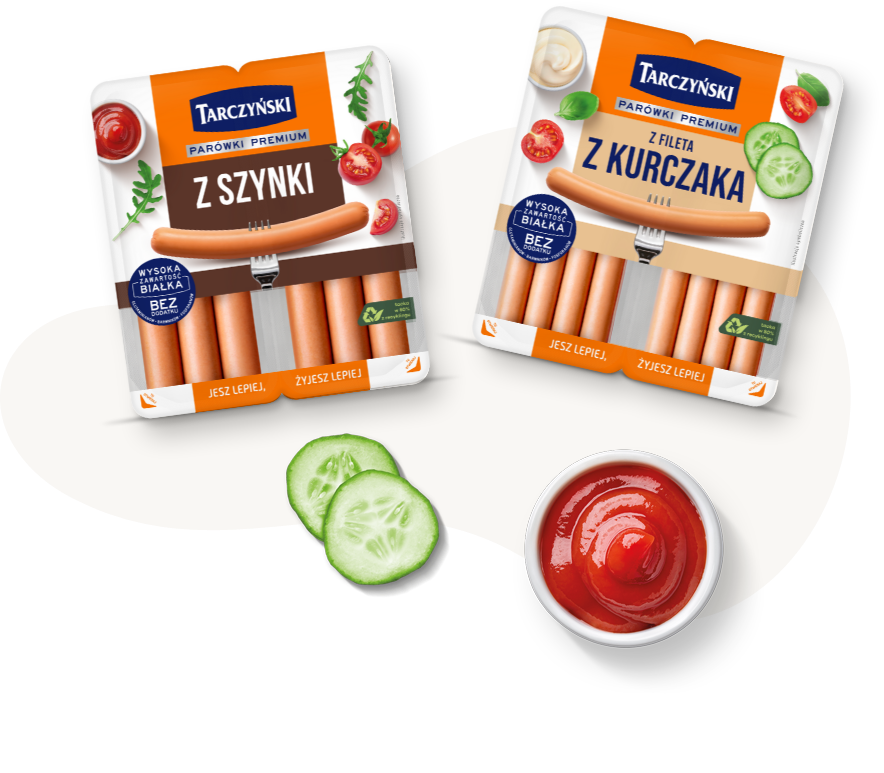 FRANKFURTERS
A nutritious portion of highest quality meat
Despite the foreign name, Frankfurters are a household name in Poland. You are bound to develop a taste for Tarczyński sausages made from high-quality meat. No casing, no flavour enhancers. The sausages are ready to eat, always delicious.
Check out frankfurters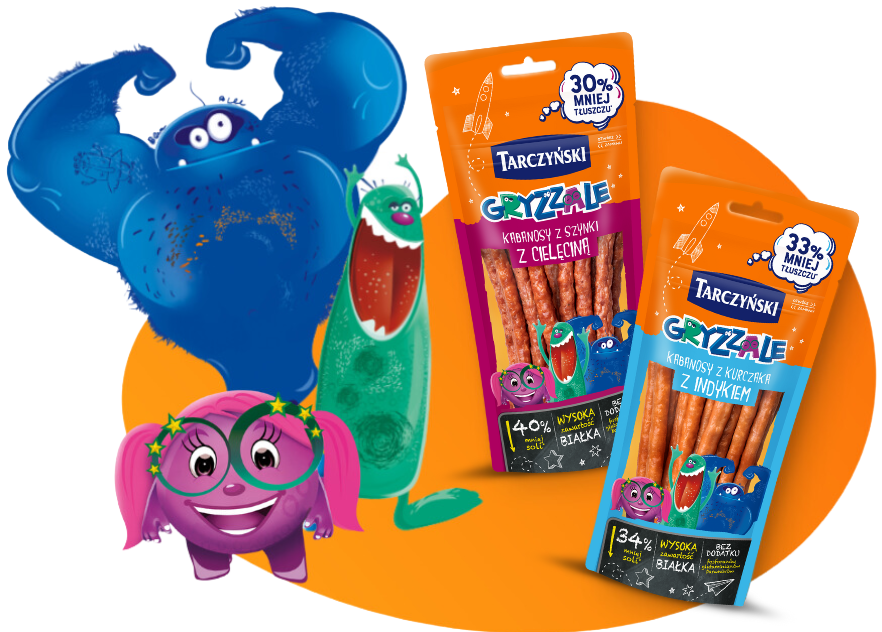 FOR CHILDREN
Meat snacks adored by kids!
Gryzzale have been made with young meat lovers in mind. The cabanossi are an excellent source of energy from easily absorbed protein. Always at hand, ideal to snack at home, at school and to share.
Check out Gryzzale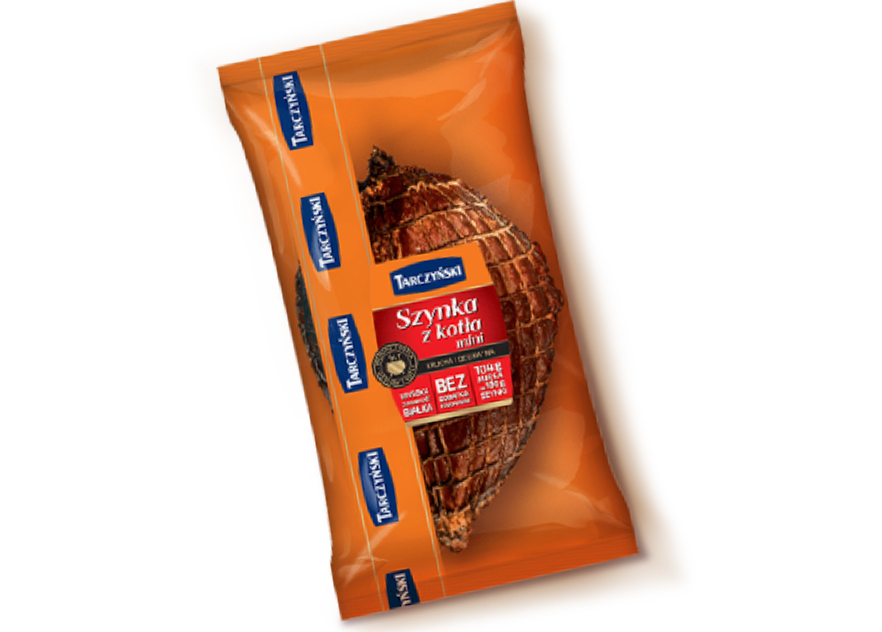 CURED MEATS
Incredibly aromatic, delightful flavor
Our meat cuts are made from carefully sourced, top quality meat. Seasoned to our unique recipes, Tarczyński meat cuts are a great delicacy.
Check out cured meats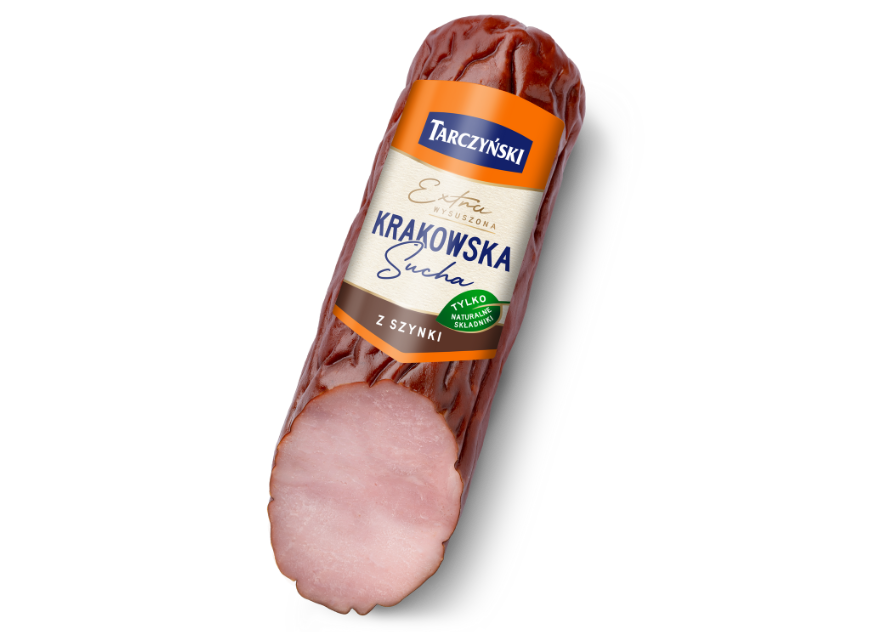 SAUSAGES
Unique sausages offering top quality
Made from carefully sourced, top quality meat to traditional recipes. Ideally seasoned with most aromatic spices, they make every meal a special moment.
Check out sausages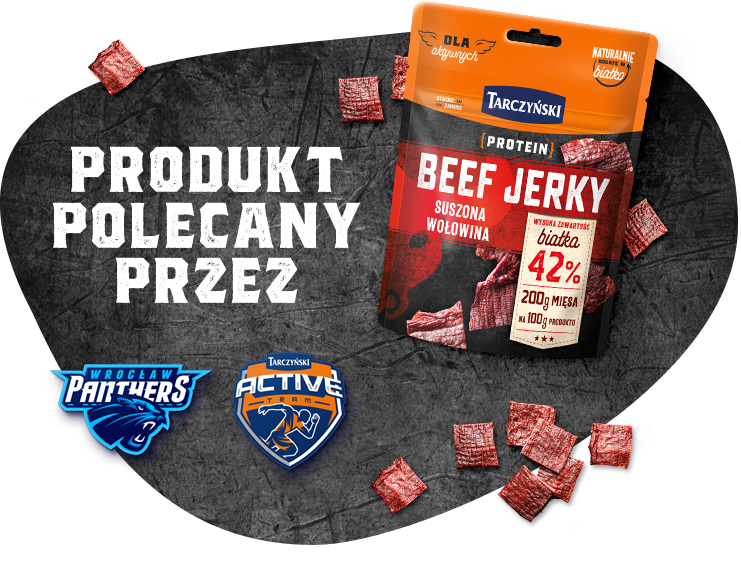 Protein
Naturally protein-rich snacks
The Protein Line has been designed with active consumers in mind who need more proteins. Beef Jerky and Strips are perfect protein snacks made from top quality meat, offering unforgettable flavours. This extra portion of energy is there for you to eat it.
Check out Protein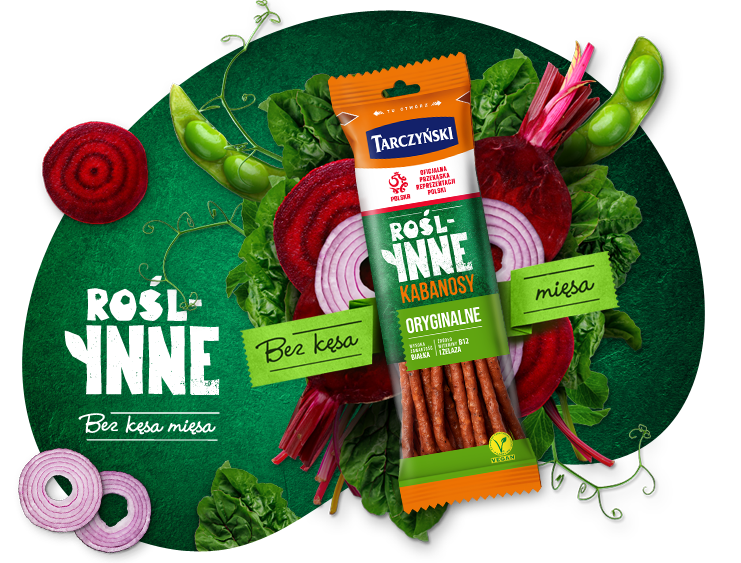 Rośl-inne
Bez kęsa mięsa
The world needs new sources of protein, which is why we have crafted our plant-based products that have no added preservatives, are high in protein and rich in fiber. Plant-based products are the perfect choice for vegetarians, flexitarians, and most of all, for meat-lovers who are looking for alternative sources of protein.
Zobacz rośl-inne